"Give & Go" is your chance to get the best deal in town on Jaguars tickets while supporting your favorite charity!
For every ticket you purchase to any of the Jaguars preseason and regular season home games through the secure "Give & Go" site, you automatically donate $10 to Betty Griffin Center.
Support Betty Griffin Center and the Jacksonville Jaguars during the upcoming 2022-23 NFL Season.
Once Betty Griffin Center has sold more than 25 tickets, your $10 donation will be matched dollar for dollar, instantly doubling your impact! And even better, once Betty Griffin Center sells more than 100 tickets, the match becomes a 3-to-1 deal, which means our nonprofit agency could make up to $30 per ticket purchased!
To get your tickets and support Betty Griffin Center, order at http://npc.nonprofitctr.org/shell/jaguars_tickets.asp?msid=708
For more information and ticket sales please contact:
Kenlie Kubart at (904) 808-8544 x 207 or kenliek@bettygriffincenter.org
Follow our social media for any upcoming raffles and giveaways!
Thank you for your support and Go Jags!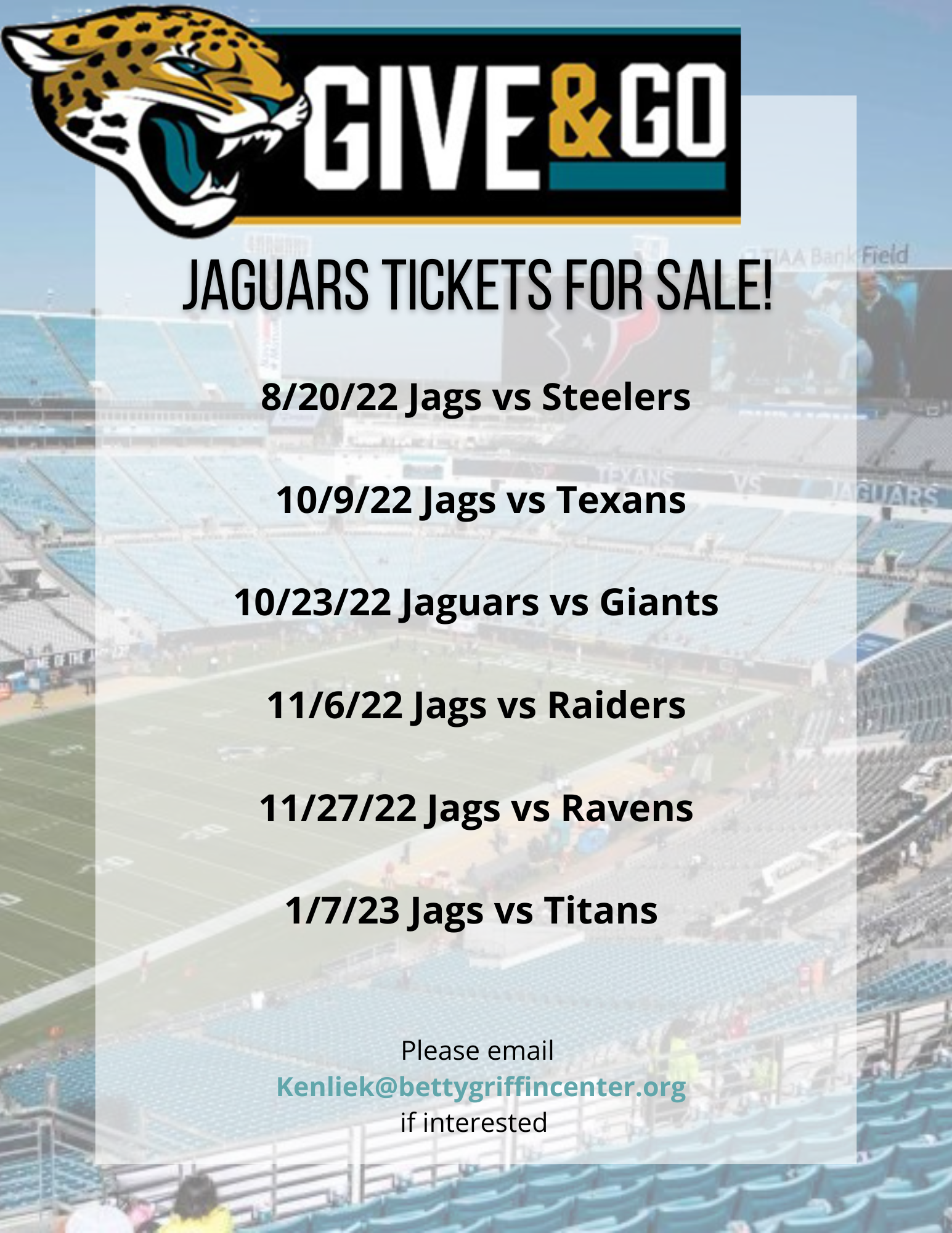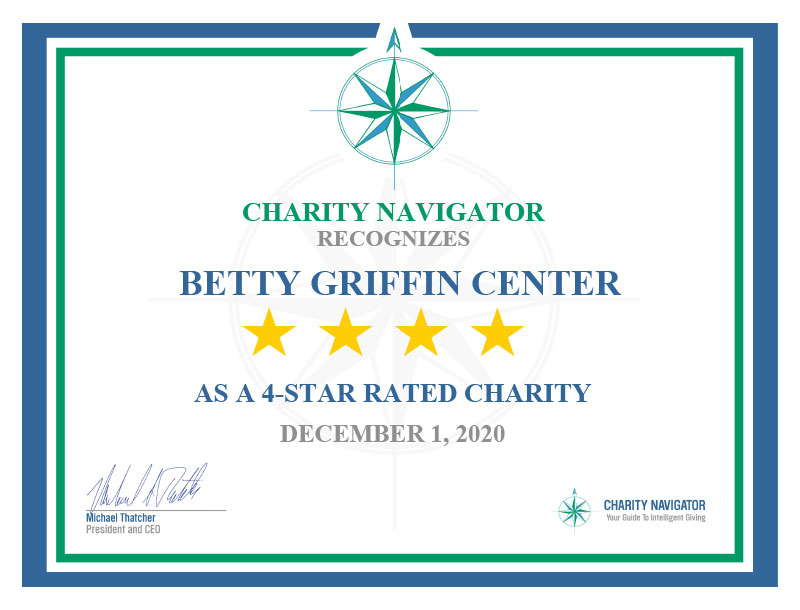 Outreach Office:
Betty Griffin Center
2450 Old Moultrie Rd, Ste. 202,
St. Augustine, FL 32086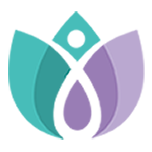 Follow Us